FOR IMMEDIATE RELEASE

New album release from Angela Predhomme: 'Will'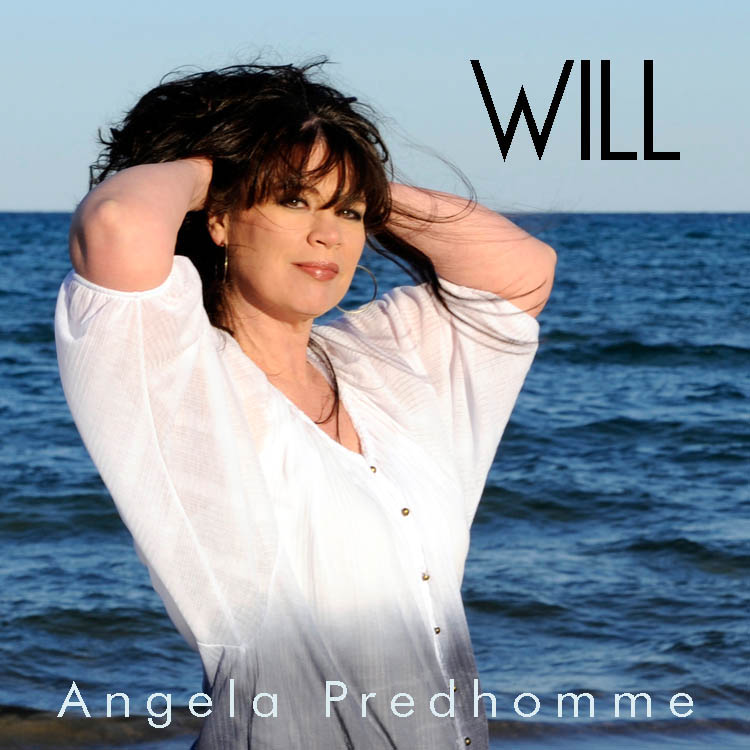 Detroit, MI, July 7, 2015 –Singer / songwriter Angela Predhomme, whose songs have been featured in numerous TV shows, commercials and films, just released a new full-length album entitled "Will." This follow-up to Angela's much-praised 2013 album "Let It Fall" definitely delivers.
Soulful melodies and intriguing lyrics hit the spot throughout this refreshing singer-songwriter collection. Here, Predhomme's lyrics and vocal delivery show not only depth and passion, but also seem to transcend the songwriter's point of view to softly touch the listener. Through her songs, she explores a dramatic journey through cheerful optimism, sweet love, determination, pain, and self-reflection. Emotion is front and center in this compelling collection of music that spans everything from stripped down acoustic pop to full band bluesy rock, classic R & B, and jazz.
Predhomme's past work has received widespread praise, and helped to cultivate a sizeable fan base both nationally and internationally through radio play, retail music providers, and streaming sites.
Some songs on "Will," such as the bluesy "Vinyl Voodoo (featuring John E. Lawrence)," and "Natural" showcase musicians from the rich talent bed of Detroit, with its deep Motown roots. Other songs are more intimate, like the sweetly captivating simple acoustic track, "Extra Day." The album's fourth track, "Living in a Love Song," with its catchy melody and overall great vibe, has all the makings of a pop radio hit.
Credits to date for Predhomme's music include song placements in Lifetime TV's "Dance Moms," a major ING Bank ad campaign, NBC's hit show "The Voice," TLC's "Here Comes Honey Boo Boo," Hallmark's original movie, "A Lesson in Romance," and many more. Songwriting awards include finalist in Adweek's advertising music contest and in Song of the Year song contest.
See Predhomme's website for upcoming tour dates.
Photos, bio, music, and a performance schedule are available at:
www.angelapredhomme.com, and also at www.reverbnation.com/angelapredhomme
Listen to the song "Natural" here:
https://soundcloud.com/angelapredhomme/natural-1 -- or below:

Stream the entire album, "Will," on Soundcloud here: https://soundcloud.com/angelapredhomme/sets/will-2015-release
Listen on Apple Music or iTunes here:
Contact: Chris Farina
Phone: (313) 418-0353
Email: cfarina66@gmail.com
Website: www.AngelaPredhomme.com
Media: www.AngelaPredhomme.com/press.html

###

Pictures / graphics
click here for high res. album cover photo - Will by Angela Predhomme